WHY MAN STAY STRONG
Man is historically regarded as the primary breadwinner. A vast body of research shows that a husband's employment still matters for marital stability. 
In our society, both female and male would still look down on men who are not employed. Perhaps that's another reason the husband-breadwinner norm has to stay strong. Married men assume a new identity and fatherhood had driven most men to become more responsible and developing a new attitude towards work.
This also explains why excessive male mortality rates are higher than women. The causes of male weakness are mainly due to work stress-related in the stereotype of marriages, overworked male executives are more susceptible to hypertension, heart attack, and stroke. This is especially pronounced in Japanese society, the majority of men in Japan are diagnosed with "death from overwork".
Most women maintain a good amount of interpersonal relationships and support networks are helping to reduce the risk of common cold, depression, heart attacks, and strokes. On the other hand, men kept themselves isolated from social support. The majority of women have much larger and social networks than men in general. As the saying "there is more than a germ of truth in the quip that two men can't take a walk together unless one is carrying a ball."
On the hold, women are more capable to share their feeling with one another, able to openly express their thought and emotions. While women may not be coming from Venus nor any men are from Mars, a strong relationship and good communication seem to help explain why women live longer on Earth.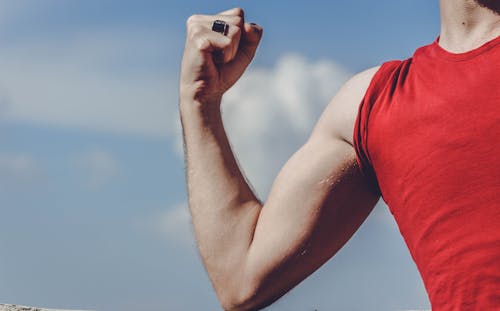 Male Vs Female Leadership
Dr. Pat Heim started a study of female and male management styles back in the 1990s. She had observed both males and females receive entirely different messages as a child, the stereotypical behavioral models had transcended in the development of both sexes' lives.
Take, for instance, most boys are encouraged to participate in team sports while the girls are supposed to playschool and house. These differences between both social setups had reflected in the leadership styles and behavior at the workplace. 
The men are more likely to retain "winners" and getting rid of "losers, paying more attention to who is responsible for the success or a failure. the men's leadership tense to perceive the success of their team as their achievement.
Researchers describe male leaders as those who take charge and female leaders as those who take care. When a team faces some challenges, the male leaders are more likely to stick to their own vision of how the problem should be solved. 
Men have the second nature to take responsibility to find the answers, begin raised in the team sports environment, men consider themselves coaches who are in charge of their team. They value employees who don't question their orders and reward those who follow all of their instructions. Men value clarity associated with a strong hierarchical structure because they believe that such an approach ensures an effective delegation of responsibilities.
Male and female leadership approaches are completely different, but both these approaches add value to achieve goals.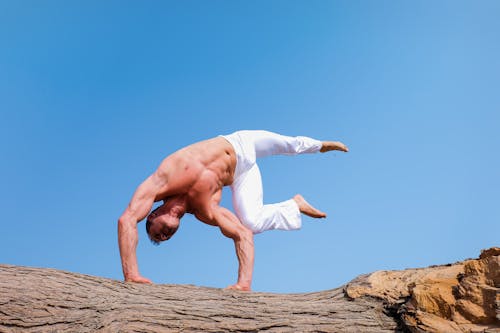 Manliness Physical quality comprises 
The center of manliness, men regularly build masculinity to portrays their best side and are absolutely resistant to enticement. Physical quality structures its very core. It's the principal factor concerning whether a man can stand his ground in a battle – regardless of whether he can push back when pushed. It's in this way integral to how people instinctively judge a man's masculinity.
You can call it idiotic or senseless or antiquated, yet everything returns to the manner in which we assess men — might they be able to keep the border in an emergency? Despite the fact that we presently live in an agreeable time of harmony, that hasn't changed the way that people the same discover men who show up genuinely solid and fit progressively decent, definitive, appealing — and masculine — than men who aren't.
Also, lifting helps your testosterone, which is the backbone of manliness. Along these lines, you should look to manufacture your body.
Building quality lifts your physical and emotional wellness.
Weight executes. Practicing and raising your T (which lifting loads do) keeps your body solid and battles misery. The physical quality is handy and sets you up for any exigency.
Indeed, even in our protected, rural society, quality despite everything proves to be useful. One needs to realize that he is sufficiently able to do somebody of a consuming home to wellbeing.  The solidarity to lift substantial sacks of mulch when working out;  The option to put a future assailant on the ground.
As it were, quality can be named an antifragility-expanding excess: more often than not we can depend on our tech and instruments to take care of business for us, however, no one can really tell when you're going to need to get down in the earth, and when you do, you'll be happy to have the option to call upon your substantial quality. When everything else escapes, what you have left is the most fundamental of battles — muscle versus nature and muscle versus muscle.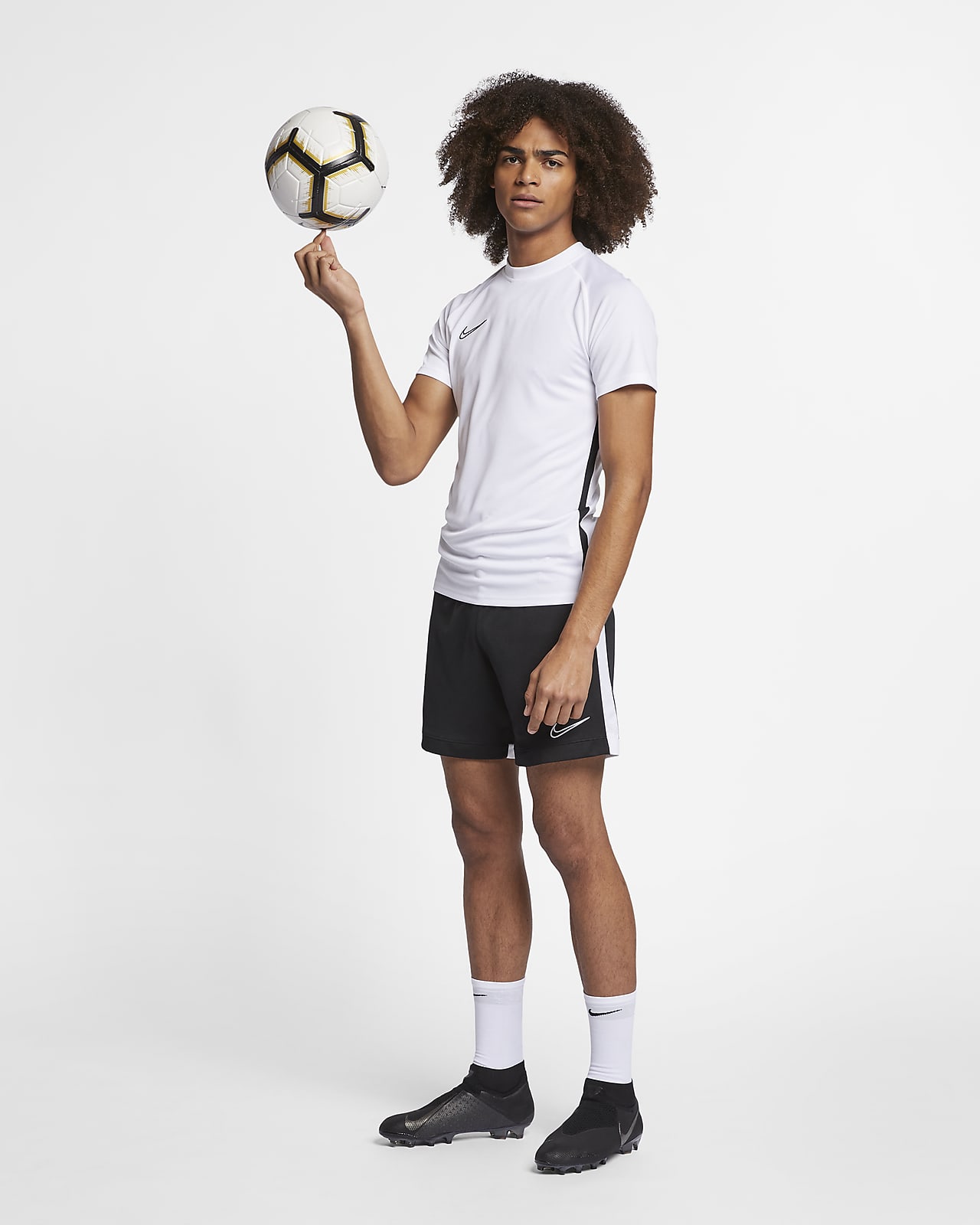 Elevate your everyday training with the Nike Dri-FIT Academy Top. The fabric has a subtle texture and sweat-wicking technology to keep you dry and comfortable. 
The quality structure encourages balanced 
We consider quality structure as something for shallow lowlifes and imbecilic brothers. We set up a bogus polarity among righteousness and quality, cerebrum, and sturdiness.
There are numerous extraordinary men, including logicians, legislators, and essayists who dismissed this fake partition and underscored the significance of creating body, psyche, and soul. They comprehend that without a solid body, a man will always be unable to build up his different ethics to their most noteworthy potential.
You might be comfortable with Theodore Roosevelt's conviction of this fact — how he changed a feeble, wiped out childhood into solid and virile masculinity after his dad proclaimed to him: "Theodore, you have the psyche, however, you have not the body, and without the assistance of the body, the brain can't go the extent that it should. You should make your body." TR replied, "I will make my body!" and spent an incredible remainder doing as such, enthusiastically boxing, wrestling, climbing, swimming, and chasing until his demise.

 
What you cannot deny is, that another of history's most prominent men, Winston Churchill, had a practically indistinguishable story. His biographer, William Manchester, subtleties his change:
Wiped out, an awkward weakling with the pale delicate hands of a young lady, talking with a drawl and a slight stammer, he showed been helpless before menaces. They beat him, criticized him, and pelted him with cricket balls. Trembling and mortified, he hid in a close-by woods. This was not really the stuff of which combatants are made. His solitary weapons were an unconquerable will and a beginning feeling of everlasting status . . .
Starting at seven years old, Churchill purposely set out to change his inclination, to demonstrate that science need not be predetermined. Anthony Storr, the English specialist and creator of Human Aggression, reasons that he 'was, to a checked degree, compelling himself to conflict with his own internal nature.'
As a Victorian, Churchill accepted he could be ace of his destiny, and that confidence supported him, yet all that we have found out about human inspiration from that point forward underscores the monstrosity of his endeavor.
W. H. Sheldon has depicted three predominant builds, each with its corresponding character characteristics. Of the three—ectomorphic (slight), mesomorphic (solid), and endomorphic (fat)— Churchill obviously fell in the third classification. His head was unwieldy, his appendages little, his tummy distended, his chest tiny. His skin was touchy to such an extent that he broke into a rash except if he rested exposed around evening time between silk sheets.

 
By day he could wear just silk clothing against his skin. Endomorphs are naturally lethargic, computing, agreeable, and unsurprising. Churchill was none of these. He changed his passionate constitution to that of a competitor, anticipating the picture of a valiant, unstoppable bulldog.
On occasion en route he gave up. In 1893 he composed, 'I am reviled with so weak a body, that I can barely bolster the uniform of the day.' Yet he was resolved to demonstrate similarly as strong as any mesomorph.
In his teenager he about to killed himself while jumping from an extension during a round of tag; he pitched down right around thirty feet and lay oblivious for three days. He fell again steeplechasing at Aldershot, but again while landing at Bombay, where he forever harmed a shoulder; for the remainder of his dynamic life, he played polo, with his arm bound to his side.
As a kid he got pneumonia. He experienced chest illnesses for an amazing remainder. He was oversensitive to sedatives and occasionally ejected in bubbles. He would not respect human fragility. In his inward world, there was no space for concessions to the shortcoming. He never griped of weariness.
In his seventieth year, he traveled to gatherings of war abroad spread over a tick sleeping pad on the floor of an unheated World War II aircraft . . . He will be recognized as an opportunity's victor at its breaking point, however, he will be loved as a man.
Churchill and TR got that on the off chance that they needed to build up their brains to their pinnacle greatness, and accomplish something huge on the world stage, they couldn't spend their lives nestled into bed perusing heaps of books. Rather, they would require the vitality to venture to the far corners of the planet and extend their psychological skylines.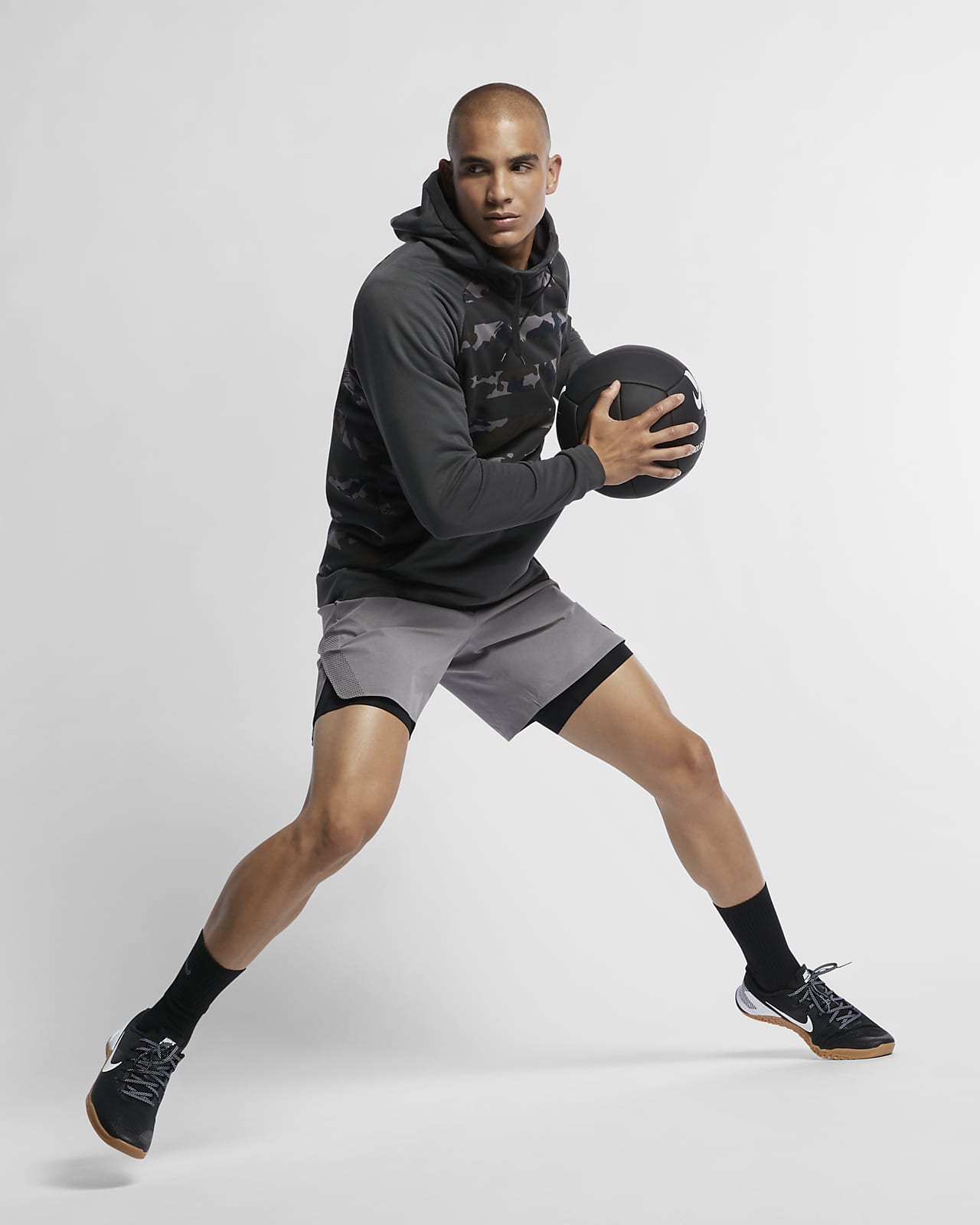 The Nike Dri-FIT Men's Camo Training Hoodie is an ideal layer for your workout with soft fleece and sweat-wicking technology to help keep you comfortable. 
A solid body would take them where they should have been, and assist them with performing honorably in the field. Without physical quality, they would never have accomplished, or become, all that they did.

 
Building physical quality improve overall vitality
The quality structure additionally gives numerous figurative exercises. The torment and devotion required had turned out consistently to show your order, strength, and quietude, in addition to other things. 
Mentally Fragile to Mentally STRONG! You have to listen to this motivational video Ft. David Goggins.