TOP 5 SMARTWATCHES IN 2020 BUZZ UP YOUR SPORTS PLEASURE.
The Inspiration is in your Wrist, Get Motivated and be Inspired from your Smartwatch.
Every year, we get to witness many watches companies introducing watches to evolving around fashion and fitness.
There has been a great buzz regarding smartwatches, which caters to every individual need with a variety of modern lifestyle sports and fitness.
Today Smartwatches are Intelligent, Multi-taskers, Solar-powered and its functionalities list are endless. Major watch markers are developing their unique features to capture the market segment's needs and requirements.
Most smartwatches these days are embedded with lots of exciting features like GPS, music streaming, monitoring health conditions on the go, wallet on the go, and much more. Which is what makes these watches popular among the young and old alike. It has gone beyond tracking our exercise or monitoring our fitness level.
The coming 2020 is going to be no exception to this particular trend.
---
Guide to Buy the Perfect Smart Watch
The first step towards making a smart decision is to understand your needs.
Whether you are looking for a smartwatch that tracks your heart rate and daily activities movement, picks the desired watch to invest, and feels the pleasure of wear it is key.
By creating a list of your needs, type of sports activities, whether you are focusing on Air, Land, or Water sports break them down in ratio.
If you perform extreme physical activity, your need to look for a sports watch to monitor your heart rate, GPS, and long battery life, and more. So before you begin to explore your option, make sure you are clear with your objective.
If your lifestyle gear towards diving and sea sports, then you need a watch that has a water resistance of up to 200 m or beyond.
If your goal is to track your running activities, you will need a watch that offers better running metrics along with heart rate monitoring and connection with a fitness app.
If you want a smartwatch for leisure, then you want it to equip features like GPS tracking, text notification, music streaming, virtual wallet, etc.
Note:
This review is arranged in alphabetical order, there is NO ranking involved!
The price provided in USD is just for guidelines only.
And in this article, we are reviewing Top 5 smartwatches in 2020 from the top watchmakers.
---
1. APPLE WATCH SERIES 5
| APPLE WATCH | Series 5 | Series 3 |
| --- | --- | --- |
| Always on Retina Display | Y | N |
| Thiness | 10.7mm | 11.4mm |
| Electrical heart sensor (ECG) | Y | N |
| Optical Heart sensor | 2nd Generation | Y |
| Compass | Y | N |
| Fall detection | Y | N |
| Processor | 64 bit dual core | Dual core |
| GPS/GNSS | Y | Y |
| Water resistant | 50 meters | 50 meters |
| Speaker | 50 % louder | N |
| Capacity | 32 GbGps + Cellular | 16 GbGps + Cellular |
| Battery Life | Up to 18 | Up to 18 |
| Accelerometer | Up to 32 g forces | Up to 16 g forces |
The Apple Series 5 comes in multiple flavor and price ranges;
Series 5 – Aluminum casing Price begins at S$599 and Steel casing Price begins at S$999.00.
When Apple launched its Series 5 smartwatch, it asserted that it would continue to dominate the industry.
Series 4 is no longer available after the launch of Apple Series 5.
Apple Series 5 had replaced Series 4 with the same starting price.
Series 5 has a lot more options available then Series 4 and it comes in 40mm and 44mm sizes.
Standard Apple Watch Series 5, comes in three aluminum colors and nine standard Sport Band options.
Series 5 remains identical to Series 4 with a sleek design that rests on your wrists without any weight. It weighs merely 36 grams and has a curve case that is impressively ergonomic and sits nicely on the wrist.
The build and design of this watch speak volumes of the quality Apple stands for. While the case is delicate, it is strong and durable.
The Apple Watch Series 5 comes with an advanced processor, offers a bigger display to makes space for better viewing pleasure, improved version accelerometer, and fall detection.
Series 5 newly feature electrical heart sensor ECG, an electrocardiogram (also called an ECG or EKG) is a test that records the timing and strength of the electrical signals that make the heartbeat. By looking at an ECG, a doctor can gain insights about your heart rhythm and look for irregularities.
This unique feature can monitor heart rhythm, shows signs of atrial fibrillation — a serious form of irregular heart rhythm — or sinus rhythm, which means your heart is beating in a normal pattern with your finger, can tell you a lot about your heart. This is certainly a great technology being built into a watch.
Enhanced GPS with an Always-On display and a built-in Compass. This neat software which allows you to navigate the city with just a tap, along with the Map. It has a built-in Compass that shows you which way you are facing so you will not get lost in the city rush.
The Series 5 is handy with watchOS 6 preloaded.
For Series 5, Apple has collaborated with Hermès, a premium range, and Nike a sporty range, provides some extra variation with different loops and bands.
Verdict
The company has not made many changes in Apple Series 5, but the modifications made are truly impressive.
If you already have the Series 4 and you're wondering whether to upgrade to the Series 5, you don't need to this time around unless you really want that Always-On display function or the built-in compass. You can expect the battery to drain considering due to the software being added to this new series.
The battery performance is still a major issue because most of its competitors are offering a pretty good battery life. But hopefully, the coming Series 6 in 2020 (Sept) can bring more surprises to the Apple fans.
---
2. GARMIN FENIX 6 PRO
| GARMIN | Fenix 5 Plus | Fenix 6 Pro |
| --- | --- | --- |
| Display size | 1.2″ (240 x 240 pixels) | 1.3″ (260 x 260 pixels) |
| Memory | 16 GB | 32 GB |
| Listen to music w/o phone | store up to 1000 songs | store up to 2000 songs |
| Music apps | Y | Y |
| Battery Life Smartwatch mode | Up to 12 days | Up to 14 days |
| Battery Life GPS active | Up to 18 Hours | Up to 36 Hours |
| Battery life music+Gps active | Up to 8 Hours | Up to 10 Hours |
| Corning Gorilla glass 3 lens | N | Y |
| Scratch Resistance lens | Y | N |
| Pulse Ox acclimation senor | N | Y |
| Power manager | N | Y |
| Heat & Altitude VO2 max | N | Y |
| Body energy monitor | N | Y |
| Preload Topographical map | Y | Y |
| Preload Ski map | N | Y |
| Preload Golf courses | Y | Y |
| Climb pro feature | Y | Y |
| Trendline popularity routine | Y | Y |
| Pace Pro feature | N | Y |
The Garmin Fenix 6 comes in multiple flavors and price ranges;
Garmin Fenix 6/Pro – The standard 47mm version, adds music, Wi-Fi, maps – Price begin at USD699
Garmin Fenix 6S/Pro– A smaller 42mm case with slightly lower battery life, adds music, Wi-Fi, maps –Price begin atUSD$699
Garmin Fenix 6X – Bigger screen, slightly better battery, music, Wi-Fi, maps as standard – Price begin at USD749
Garmin Fenix 6X Pro Solar – Solar panels for extra battery life, music, Wi-Fi, maps as standard – Price begin at USD1149
The Garmin Fenix 6 Pro is the successor of Garmin Fenix 5 Plus.
Fenix 6 Pro comes with better battery performance and screen size. This new model comes with notable modifications without increasing the overall weight and size of the watch.
In fact, this Garmin Fenix 6 Pro Multi-Sport Smartwatch is lighter than the 5 Plus model with much more add on impressive features.
While Fenix 5 Plus model weight at 86 grams, the Fenix 6 Pro model comes at 82 grams.
Additionally, the extra space on the Fenix 6 Pro screen is put to good use as it can display six data fields in the running mode. The watch also comes with an internal memory of 32 GB, which makes it function more efficiently. It allows you to sync your device to Spotify, upload your favorite playlist, connect with Bluetooth, can store up to 2,000 songs.
With Garmin Pay, you can make a payment without bringing along your wallet or afraid of losing your wallet during training or take on an adventure.
Fenix 6 Pro performance is impressive as it offers an extended battery life on safe mode is up to 46 days.
This battery mode is titled an Expedition indicating the target audience of this watch. The watch comes with a Body Battery feature that monitors the user's energy level throughout the day.
Fenix 6 Pro, Pace Pro feature, is a new software launch on Q4 of 2019. This dynamic feature helps you run smarter over various types of terrain.
This smart technology provides users with different pacing strategies based on the elevation intensity, which is especially helpful for hiking or up and downhill training.
Pro 6 comes with this Pulse Ox Pulse Oximetry Functionality.
This technology is a boon for any athlete, can monitor our blood oxygen level combine with our sleep quality in order to observe our performance.
Pulse Ox Pulse Oximetry feature is also included in fēnix 5X Plus outdoor recreation smartwatch.
This Pulse Ox feature is ideal for hiking or skiing.
This technology is able to adjust the body's oxygen levels on thinner air at higher altitudes.
Pro 6 Maps & Ski Trails feature which has 2,000 worldwide ski resorts for ski lovers.
Comes with topographical maps with Trendline popularity routing to discover new places to explore.
ANOTHER HIGHLIGHT OF fēnix 6X Pro;
fēnix 6X Pro Solar is a great masterpiece for any adventurers if you have a deeper pocket.
This is also Garmin 1st Solar watch, comes with a 1.4" Power Glass lens uses sunlight to extend battery life for off-grid adventures.
Sunlight gives this watch a free energy boost, extending the time between charges.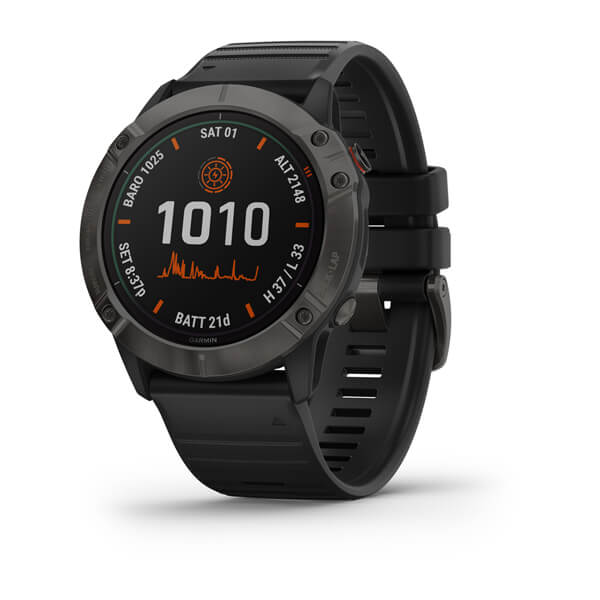 fēnix® 6X Pro Solar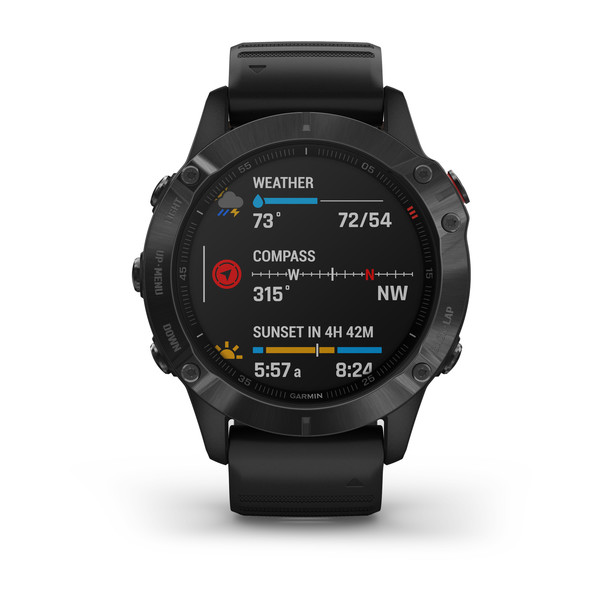 fēnix® 6 – Pro and Sapphire editions
Verdict
The Garmin Fenix 6 Pro is a refined and version of the popular Fenix 5 Plus. It has a better battery life, an intuitive menu system, and a larger screen. While it may seem a bit bulky, on the whole.
Fēnix 6X Pro Solar is the Star edition and is one of its kind, especially cater to the outdoor sportsmen.
Reasons to buy
Quality Design
Impressive menu system
High precision
Sapphire glass
---
3. G-SHOCK MTG
G-SHOCK
MTG-B1000 XBD
MTG-B1000
Size of case
55.8 x 51.7 x 14.4mm
55.8 x 51.7 x 14.4mm
Weight
112 gram
123 gram
Carbon Fiber Bezel
Y
N
Water Resistance
200 meter
200 meter
Led light (super illuminator)
Y
Y
Battery life
5 mths on normal use w/o light exposure
18 mths on stored with power save function on
5 mths on normal use w/o light exposure
18 mths on stored with power save function on
Solar Power
Y
Y
Stop watch
Y
Y
Mobile wireless link w Bluetooth
Y
Y
Auto hand correction
Y
Y
Time calibration reception
Auto receive up to 6 times a day
Auto receive up to 6 times a day
Rodiowave reception
Y
Y
Auto summer time
Y
Y
Auto adjust world time
Y
Y
Low temperature resistance
-10 degree C / 14 F
-10 degree C / 14 F
Tripe G resistances
Shock, Vibration & Centrifugal force resistance
Shock, Vibration & Centrifugal force resistance
Vibration resitance
Against heavy duty operation
Against heavy duty operation
World time
39 time zones 27 cities + universal time
39 time zones 27 cities + universal time
Spherical glass
high level stability against pressure
high level stability against pressure
Sapphire crystal glass
High clarity w scratch proof + non reflective coating
High clarity w scratch proof + non reflective coating
The MTG-B1000 comes in multiple designs and price ranges;
MTGB1000–1A ($800 USD list)
MTGB1000B-1A ($900 USD list)
MTG-B1000XB-1A ($1,000 USD list)
MTG-B1000XBD-1 ($1100 USD list)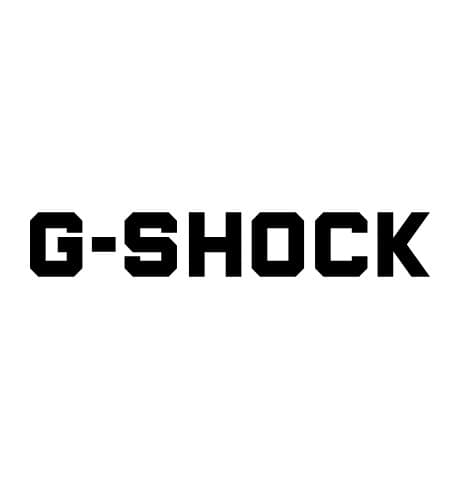 MTG-B1000BD-1AER
G-Shock MTG-B1000 is a well-crafted premium men's tough watch, which is another great creation by Casio.
This range features a smaller case size, to enhanced fit to the wrist, making this series truly popular for its strength and durability.
G-SHOCK MT-G, TRIPLE G RESIST, a new shock-resistant structure has made this model more irresistible. It creates a wall that separates the watch from the impact.
The resin present on the case is furthered strengthened by carbon fibers that boost the module protection without increasing the weight.
Calling for all the deep-sea lovers, this watch has a 200-meter water resistance feature.
The Auto world time Is Globetrotter best friend provide convenience and ease of tracking different time zone.
This automatic time adjustment can connect even if a smartphone is not possible for some reason or at an irrespective location.
This MULTI-BAND 6 features, automatically adjusts time settings based on the reception of one of the six-time calibration signals around the globe.
The watch also features solar-powered radio control to help reduce carbon footprint.
This solar-powered MTG-B1000 launched in 2018 also comes with the feature of Bluetooth function. LED illumination, stopwatch, World Time.
In 2019, G-Shock launch MTG-B1000XBD and B1000XB with a mid-sized case for enhanced wearability and include advanced functionality with smartphone connectivity and solar-powered radio control.
The new models feature a bezel made from carbon fiber, instead of the regular metal and plastics.
This is truly an evolution in design in keeping with their 20th anniversary.
Carbon fiber is close to plastic in terms of its lightweight, yet the durability is far exceeding metal.
MTG-B1000XBD also comes with a layered composite band made with durable fine resin parts.
Verdict
The MTG-B1000 models, with their features, share the spot with the sophisticated watches industry and yet functional, which also fill in the gap for the water adventurers and at the same time creating that professional look.
With this stronger and better series, G-SHOCK has managed to up its game
Reasons to buy
Shock-resistant
Better Time tracking
200 M water resistance
Long Battery life
---
4. POLAR VANTAGE MULTISPORT WATCH
POLAR
Vantage V Titan
Premium Multi sport
Vantage V
Pro Multi sport watch
Vantage M
Multi sport watch
Multisport mode
Y
Y
Y
Titanium case
Y
Y
N
Display size
46 x 46 x 13mm
46 x 46 x 13mm
46 x 46 x 13mm
Weight
59 gram
66 gram
45 gram
Barometer
Y
Y
N
Recovery Pro
Y
Y
N
Battery life training mode
40 hours
40 hours
30 hours
Running power from wrist
Y
Y
N
Running program
Y
Y
Y
Route guidance
Y
Y
N
Col touch display
Y
Y
N
130+ sports
Y
Y
Y
Military level durability
Y
Y
N
GPS
Y
Y
Y
Chargeable wristband
Y
Y
Y
Optical heartrate measurement
Y
Y
Y
Audio
Y
Y
N
Sleep + stages
Y
Y
Y
Serene breathing exercise
Y
Y
Y
Training load Pro
Y
Y
Y
The Polar Vantage Series Premium GPS Sports Watch for Multi-sport & Triathlon Training price ranges;
Polar Vantage M – $260 – 330
Polar Vantage V – Standard Edition $ 499
Polar Vantage V – Pro (Includes H10 HRM Chest Strap) $ 550
Polar Vantage V – Titan (Premium Titanium, Lightweight) $600
Polar Vantage comes in 3 models especially design for Athletic;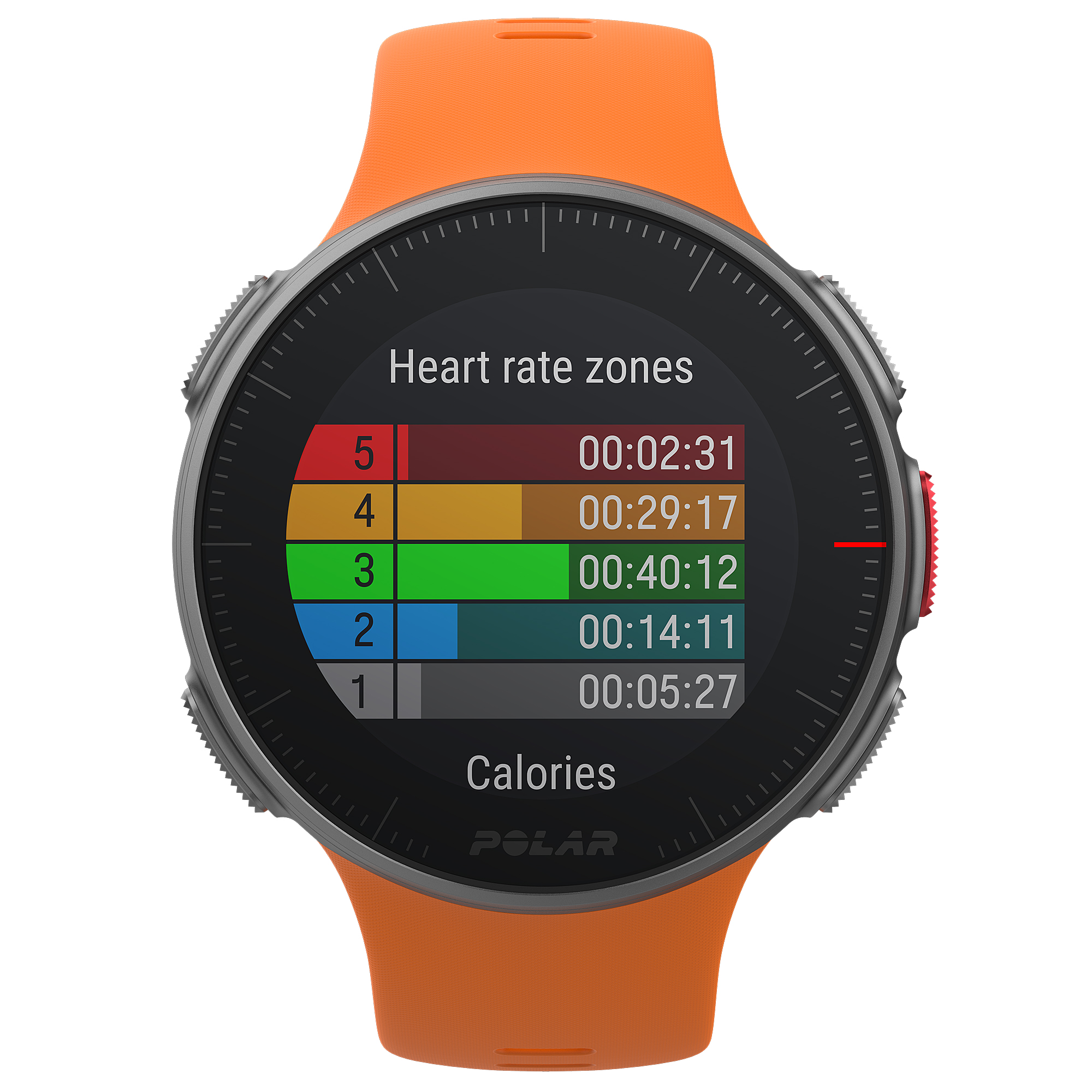 The Polar Vantage V Multisport Watch has up to 40 hours of training time with GPS active. As a premium, durable, and waterproof watch, the Vantage V can stand up to your toughest training and grueling races.
Polar Electro Oy (globally known as Polar) from Finland. Is a manufacturer of sports training computers, known for developing the world's first wireless heart rate monitor. Polar also made accessories for athletic training and fitness, as well as the heart rate variability. It is among the handful watches launched that featured running power derived from the wrist.
This smartwatch uses a proprietary algorithm combined with barometer data and GPS to calculate the running power.
It is capable of measuring your muscle load, this feature has the pressure inserted on your muscles, joints, and skeletal systems during the training session.
Polar's advanced optical heart rate technology is featured in this smartwatch. This technology brings together optical heart rate measurement with skin contact measurement, ensuring accurate measurement of your heart rate even in the most complex and intense training sessions.
With Vantage, you also get validated smart coaching features like fitness trackers that turn your training and activity data from raw numbers into actionable guidance.
POLAR VANTAGE M – Advanced Running & Multisport Watch with GPS and Wrist-based Heart Rate
Personalized training guidance fueled by sports science
These Training Targets feature to allow you to conveniently plan your workouts.
Quick targets are an easy way to create guided sessions. Set specific training targets – like 'run 5 miles' or 'burn 400 kcal' – and let your Polar product guide you through the workout.
Phased targets you can split your training session into phases and create a different target duration or distance and intensity for each of them.
Use a phased target for creating an interval training session or adding proper warmup and cool-down phases to your session.
Another highlight of this watch is their unique feature of Military-level durability found in the Vantage series Pro-level performance include;
This watchable to withstand Low Pressure (Altitude), High & Low Temperature, includes temperature shocks. Solar radiation, humidity, and aggravated cycle.
Verdict
Polar Vantage series is a flagship smartwatch that can efficiently monitor your daily activities like training, walking, sleep, etc., and offer you valuable feedback. It is designed to fit perfectly comfortably. It has witnessed many modifications from the previous version, which have truly enhanced the overall performance of the watch.
Reasons to Buy
Wide sport-centered support
Excellent metrics for runners
Polar Flow System
Maximum Comfort
---
5. SWATCH- BIG BOLD
| SWATCH BOLD FEATURES | SPECIFICATIONS |
| --- | --- |
| Movement Quartz | Case width 47mm |
| Waterproof meter 3 Bars | Thickness 11.75mm |
| Strap Material Silicone | Height 44.80mm |
| Strap clasp material Aluminium | |
| Case material Plastic | 2 years warranty |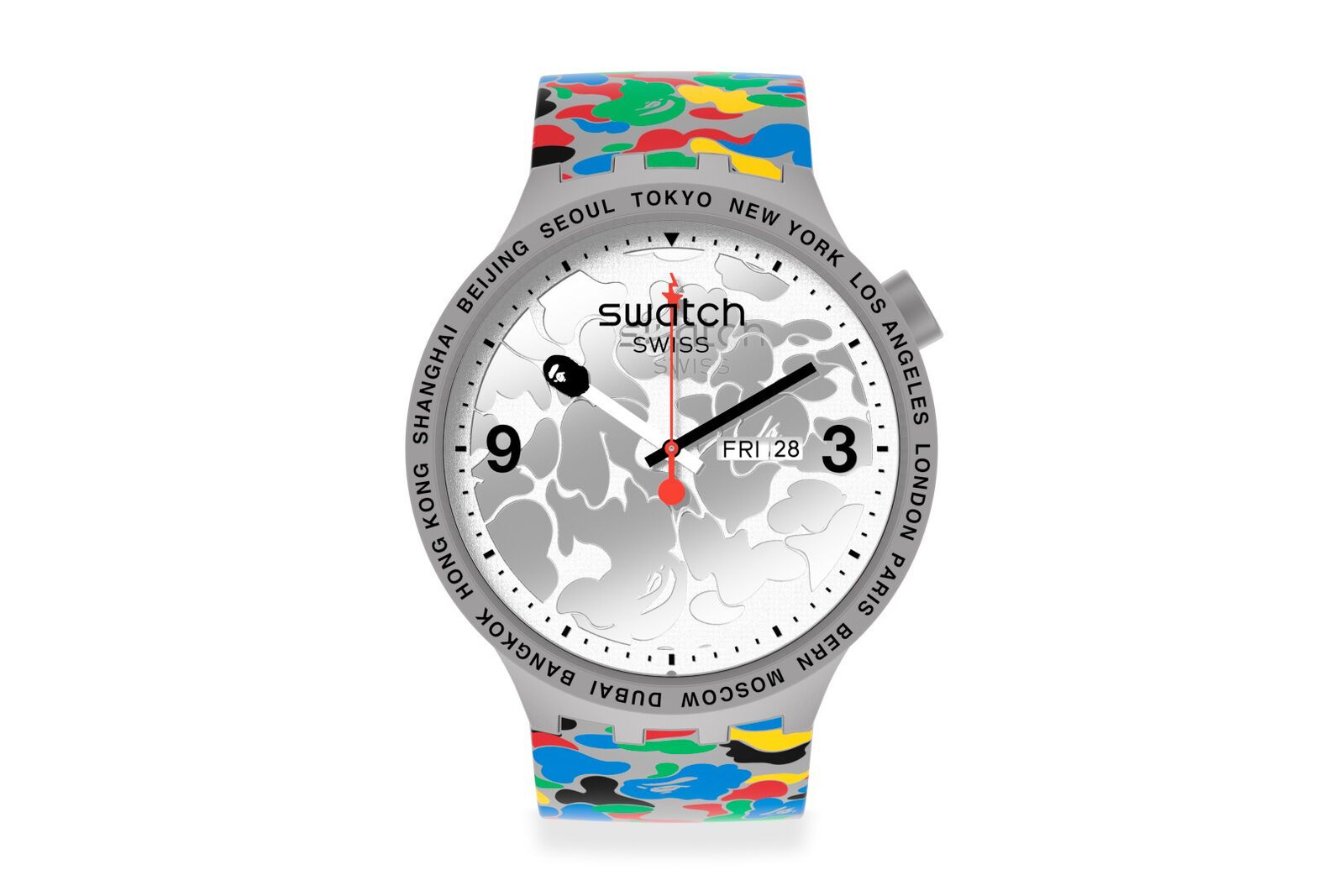 Price ranging from $60 – $300
Reasons to buy
30 m water resistance
Pocket friend – Swiss-made watch
Quartz movement. 30 meters / 100 feet of water resistance. Fixed bezel. Scratch Resistant Mineral crystal. Solid case back. 
SWATCH the Swiss watchmaker is also called itself the "Second Watch", as casual and disposable accessories.
SWATCH launched its new collection for the 2020 Summertime call for Bold, fun, playful, and vibrant watches, and if that is your thing, then Swatch's Big Bold watches are ideal for you.
With 47mm dimensions and quality plastic cases and silicon straps, this is a fun summer watch for the sport, casual smart look.
The big Bold series has a vibrant assortment, sporty, urban streetwear look, and feel.
There is an interesting 3-D printed bumpy dial. It comes with 30 m water-resistant, so they are more splash resistant and not apt for wearing while swimming. 
Verdict
It may not be a smartwatch, but it is a fun summer watch to sport for a casual outing.
For Swatch watch collector, this watch will be a great addition to your collection.
Click here for more about Smartwatch and Health Tracker.