Nike Sneakers Journey To Zero Waste
Trainers or sports footwear is also widely known as sneakers, had become a fashion statement over the years. You would often find them featured in the fashion runways and companies such as Nike, Adidas, New balance are churning billions of dollars by feeding the sneaker frenzy.
The global sneaker market was worth more than USD$58 billion, with experts predicting that the sneaker sales figure will raise up to USD$88 billion dollars by 2024.
The majority of the sneakers made of plastic, nylon, and synthetic rubber combine with the chemical solvents used to bind them together, which made them not possible to be recycled, in other word is less eco-friendly.
British designer Stella McCartney is committed to creating sneakers by using recycled polyester, repurposing plastic waste, reducing the use of virgin polyester by 50%. Her brand emphasis reducing waste, producing sneakers made of vegan, and stay sustainable as a member of the Ethical Trading Initiative (ETI).
"We believe it is not enough to adapt to what the future may bring – we're creating the future we want to see through sustainable innovation."

Mark Parker, Nike, Inc. CEO and President
Nike innovation and revolution
Nike is the number one in the global sneakers market is constantly moving between innovation and nostalgia, with shoes designed in the 1970s and 1980s are still selling well these days.
Otis Davis won two gold medals while wearing the first Nike shoe at the 1960 Olympics.
1988 Nike launch its campaign "Just Do It" slogan; this slogan had transformed the brand by influencing millions of people worldwide. Overnight the brand value was increased by four-folds. They are known to gain popularity by sponsoring top athletes who rock their shoes with talented athletes, which helps to portray the winning attitude of Nike.
Since then Nike footwear changes the way games are played to date by injecting innovation, campaigning to drive their design with environmental responsibility through sustainability practice in reduce, recycle and reuse of plastic, nylon waste.
In 1992, Nike through its sustainability program, begin to recycle its returned shoes by scraping the parts to be reused in apparel and footwear.
No one uses more recycled polyester in the industry than Nike.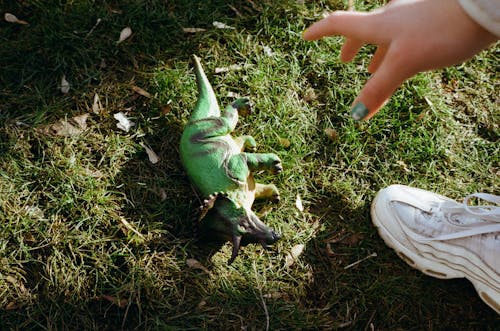 Sustainability is here to stay
Nike manufactures some of its most iconic products in a sustainable way. Launching their Nike Air in 1979, it had since been one of the most sustainable innovations.
WHAT IS NIKE GRIND?
Nike Grind materials are created from Nike's recycled surplus manufacturing materials and athletic footwear. Rubber, foam, fiber, leather, and textile blends are separated and ground into a wide range of granules. Different Nike Grind materials are incorporated into performance products ranging from new Nike footwear and apparel to sports and play surfaces.
PREMIUM MATERIALS
Nike Grind is created from high-quality performance materials originally designed for athletic products.
LEED CERTIFICATION
Nike Grind materials can provide points toward LEED certification for environmentally conscious projects.
MEETS STANDARDS
Nike Grind materials made by recycling unused materials from manufacturing products meet Nike's Restricted Substances List standards.
---
1987
Nike Air Max first model released in 1987. Nike launched its first line of environmentally friendly shoes, called "Considered," in 2005.
Nike Air soles contain at least 50% of recycled manufacturing waste. The goal is to make it light and durable, minimize environmental impact by using more recycled materials.
In 2008 Nike Air design made with 100% renewable energy, had to reuse more than 90% of the waste from materials used for Air soles to make new, innovative cushioning systems.
Nike's success and creative design like color, concept, graphic, print, pattern, the material had led to the next wave of Air Max silhouettes such as the Air Max 720.
2012
Since 2012, the Flyknit technology has reduced nearly 3.5 million pounds of waste.
Today, Nike Grind materials are used in 71% of Nike footwear and apparel products, in everything from apparel trims to soccer kits to Flyknit yarns.
Nike Flyknit is precision-engineered with an average of 60% less waste than traditional footwear upper manufacturing. In the fabrication of Flyknit, 31 million water bottles were diverted from landfills in 2019.
2015
Morgan Stanley ranked Nike "the most sustainable apparel and footwear company in North America for environmental and social performance."
2017
The first product to feature Nike Flyleather was the Nike Flyleather Tennis Classic, a distinctive, all-white version of the premium court shoe in 2017, together with a limited number of Air Force 1, Air Max 90, Cortez, and Jordan.
Nike Flyleather engineer performance leather, looks and feels just like premium leather, is made from 50% recycled leather fiber, using 90% less water, and an 80% lower carbon footprint. The product is created to maximize performance as it's 5x more durable and 40% lighter than regular leather.
Flyleather creates less waste than traditional cut-and-sew methods for full-grain leather to reduce carbon footprint through improves cutting efficiency.
2020
Jordan Brand is officially set to take part in Nike's Move to Zero sustainability initiative.
Nike is targeting a 10% reduction in the average environmental footprint of its shoes by 2020, paired with a goal to increase the use of more sustainable materials overall.
Specifically, Nike wants to have zero waste from footwear manufacturing, and it wants to source all products from factories meeting Nike's sustainability criteria, to actively reduce waste by decreasing carbon footprint 10% for each product, while still maintaining performance.
Nike's commitments to reducing its impact on the planet, including how it will be powered by 100-percent renewable energy across North America by 2019. The final goal set for 2025 is to reach 100% renewable energy for owned and operated facilities and encourage renewable practices as part of its growth strategy to continue to drive change through innovation.
---
Change buying habit
"Really the best thing is just to buy sneakers that you're going to wear all the time so, pick a pair that you really like and that are comfortable and go with a lot of different outfits," says Wicker.
Buying less and prolonging the lives of your current trainers by maintaining them regularly to keep them clean and don't allow the dust to rest on them, keep your trainers looking tip-top, prevent dirt and dust from seeping deeper into the material.

Sustainable Materials
Nike ACG GORE-TEX 'Misery Ridge' Shell is made to wear over a base and mid-layer. This product is made from 100% recycled polyester fibers and a GORE-TEX membrane.
Take a peep at Air Jordan and Retro Air Jordan 2020
Air Jordan sneakers were produced exclusively for Michael Jordan in early 1984.
The success of the Air Jordan I encouraged Nike to release a new Air Jordan in 1986 for the new basketball season.
The Air Jordan II introduced better cushioning with a polyurethane midsole and a full-length encapsulated Nike air bubble for maximum comfort was in Italy.
The sole of Nike's new Air Jordan is made with ground-up bits of old Nike sneakers. Jordan Brand is officially set to take part in Nike's Move to Zero sustainability initiative in 2020.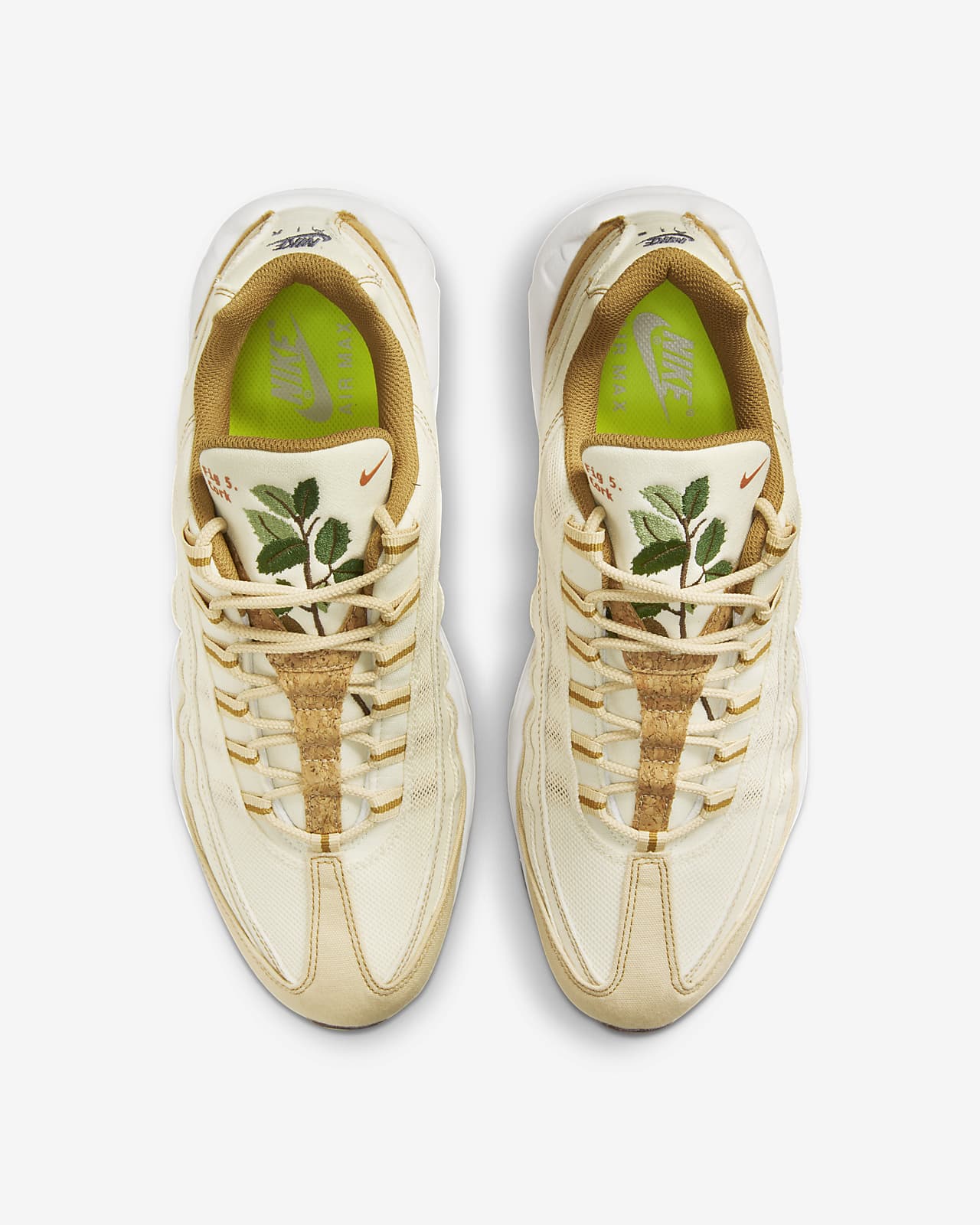 Nike Air Max 95 SE
Sustainable Materials
Taking inspiration from the human body and aesthetics from '90s athletics, the Nike Air Max 95 SE mixes unbelievable comfort and head-turning style with a sustainable design.
Jordan Zion 1 PF
Zion is unlike anybody else. With a down-to-earth persona and abilities that are out of this world. It's light, stable, and strong, with aggressive traction to help Zion grip the court and control his power.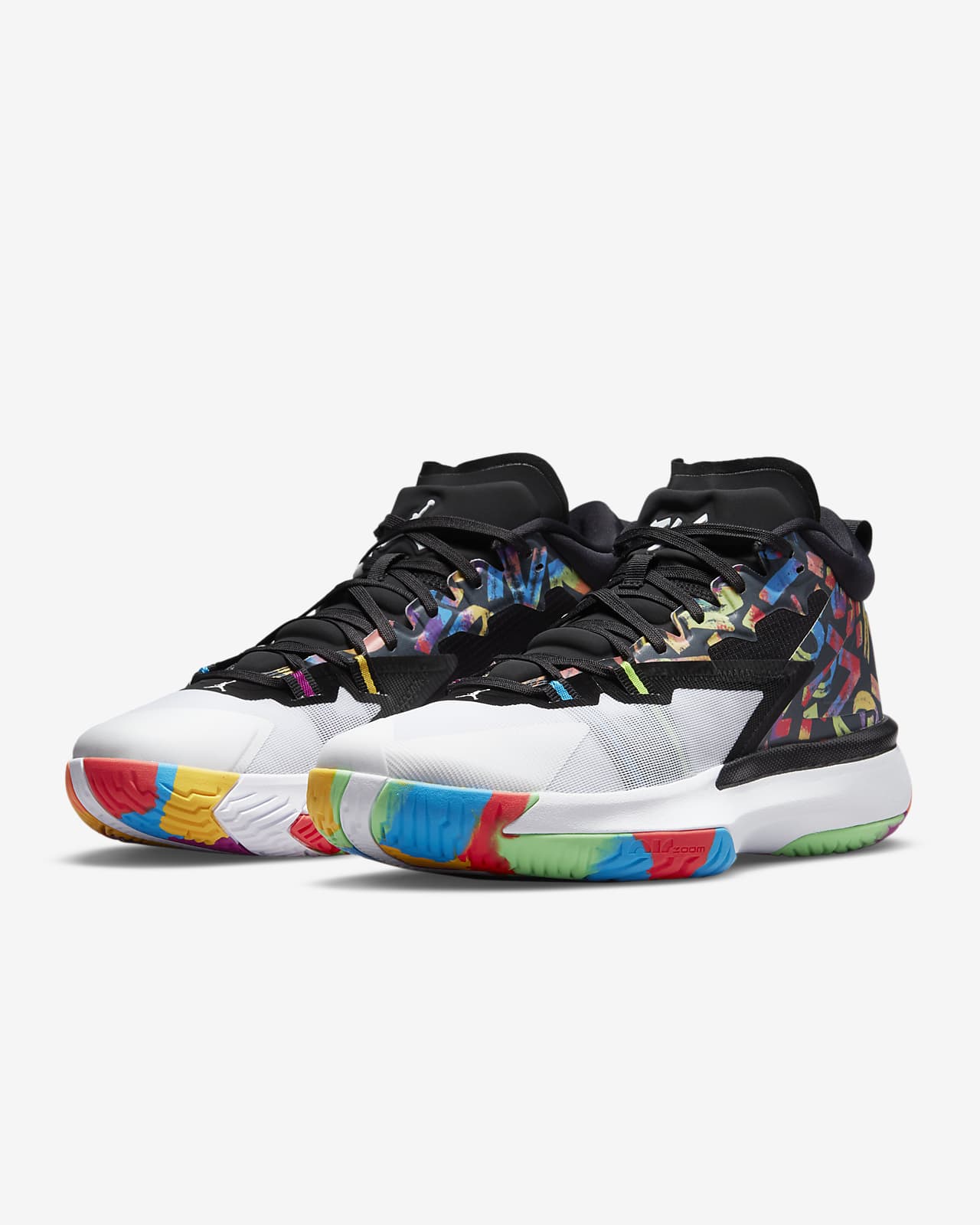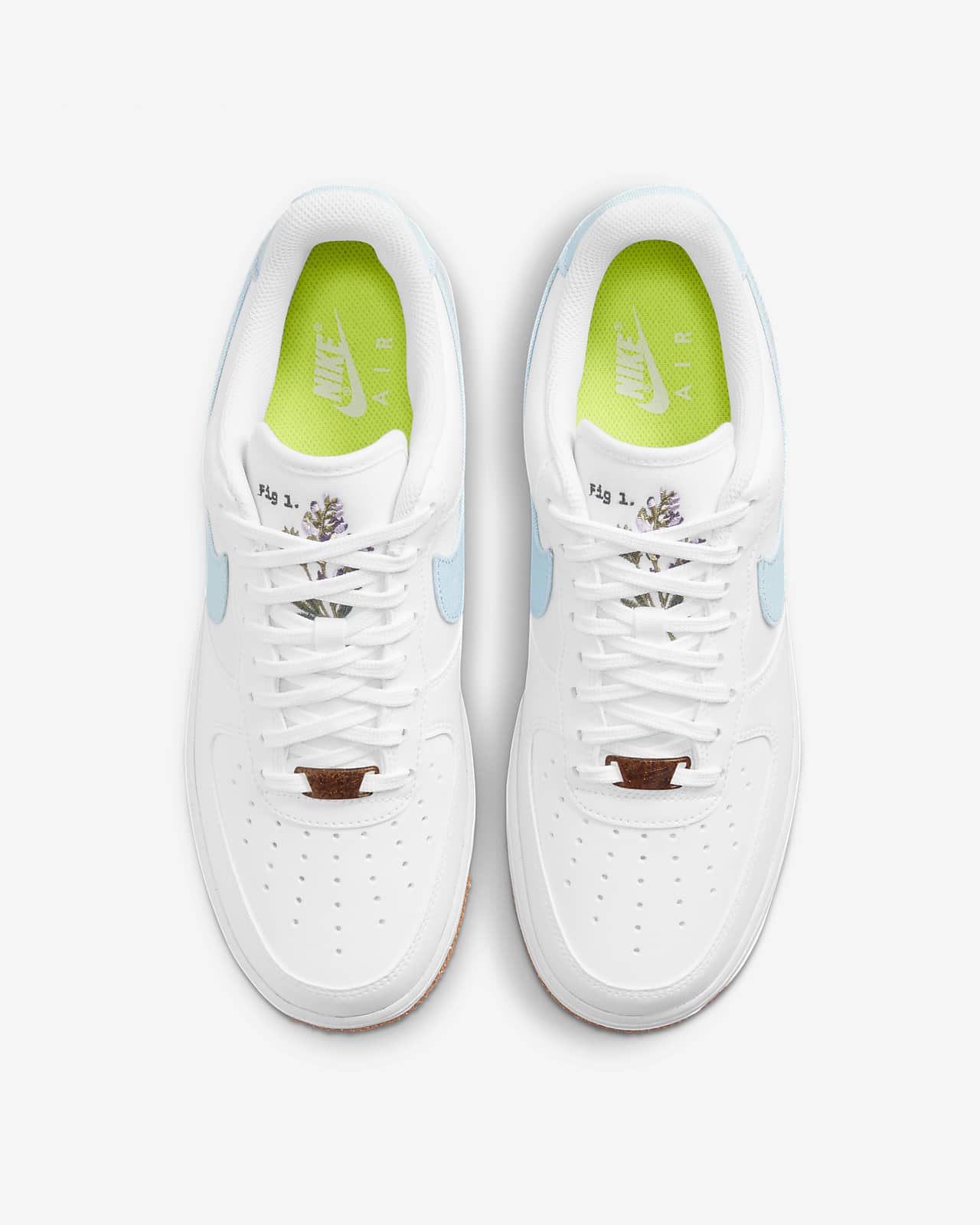 Nike Air Force 1 '07 LV8
The iconic star-tipped outsole features cork-infused rubber for a classic look. The embroidered botanical design on the tongue and scientific infographic vary by color and celebrate the plant dye featured in the design.
Classic fit and open hem design provide a casual comfortable feel. This product is made from at least 75% recycled polyester fibers.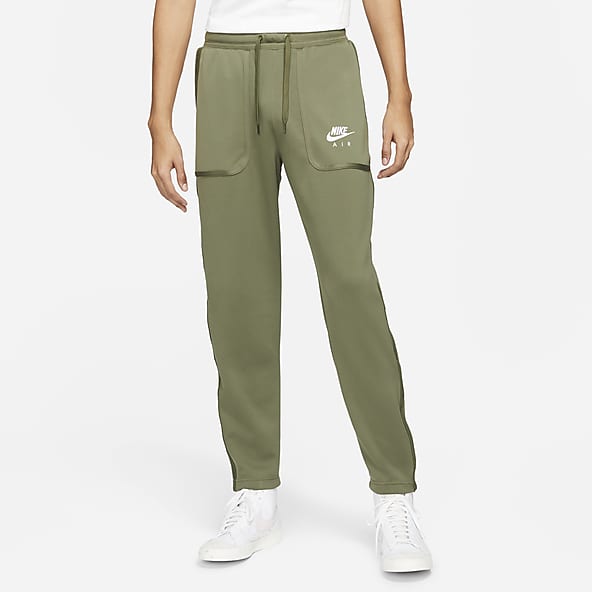 ---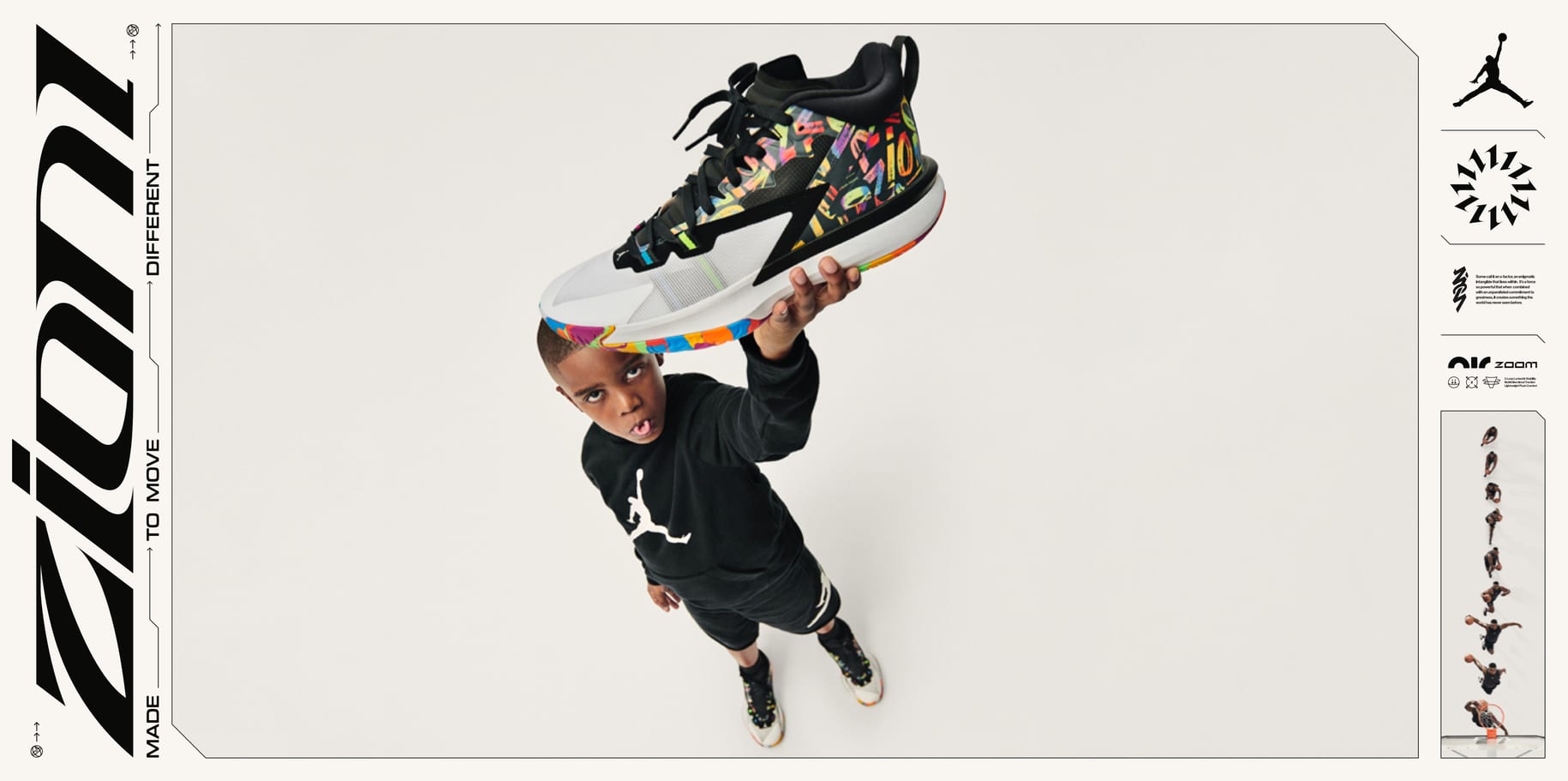 LEARN MORE