How to Prevent Hacking on Computer
"I never thought that I would become a victim of a scam. It was a traumatic experience. I have since installed antivirus software on both my phone and computer."
I believe most of us can resonate with the above remark by Diana (not her real name).
Cyber extortion cases are on the rise, with reported cases shooting up by 224% in 2020 compared to 2019. The amount of money lost through such cases has skyrocketed from S$ 28,000 to S$ 190,000 in 2020 so far.
Diana was attacked by ransomware in May 2020. She responded to a pop-up message saying that her computer is at risk and that she had to seek help immediately. This happened to her because her computer's antivirus software had just expired. Diana was nervous and immediately reacted by calling the number on the pop-up message.
The person picking up the call sounded confident and identified himself as a staff of Microsoft, and was to assist Diana with her computer problem. Diana could never imagine that she had fallen into a scam trap because everything seemed to gel, given that her anti-virus software had just expired.
Diana never doubted that Microsoft would be the first party to know about her computer being under attack by viruses, and allowed the 'Microsoft staff' to remotely access her computer for addressing her computer problems. The staff provided Diana with a list of fake photos to make Diana believe that her computer was hacked by eight people and persuaded her to provide her banking details on the pretext that it was to prevent her bank account from being hacked.
Diana only realized that she was scammed after she received a call from her bank informing her that an amount of S$ 35,000 had been transferred out from her bank account. She was devastated and immediately filed a police report. As a result of her swift action, the police department was able to track down the scammer and helped her recover the full amount.
Diana was fortunate to be able to recover her money. The Commercial Affairs Department reported 317 tech-related scams in the first half of 2020 in Singapore. There were over 30 cases with victims losing up to S$ 15 million compared to S$ 340,000 over the same period in 2019.
I received a number of international phone calls from scammers in 2019, but I noticed that scammers had started to use Singapore numbers beginning with the +65 country code.  I try not to answer the calls when I don't recognize the numbers. Surprisingly, scammers are now using spoofed numbers from local telecom companies.
We need to stay alert of cyberthreats, as the scammers are growing, and getting very sophisticated these days. Installing reliable antivirus software is important to protect your computer and mobile phone from hackers.
Now you might like to know a bit more about some common types of malware.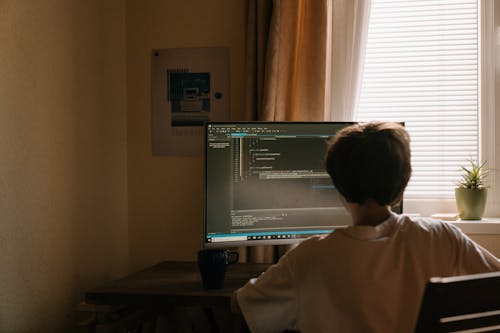 Malware 101
The terms, viruses, and malware, are often used interchangeably. However, a virus is one of many types of malware.
A computer virus is a program written to spread from one computer to another and contains a string of malicious codes by attaching itself to a bonafide program. In the process, a virus causes unexpected or damaging effects, such as harming the system software by corrupting or destroying data.
Once this malicious code is embedded into your devices and the virus code is triggered, it will start to infect your devices and attack your personal details like passwords, data, and logging keystrokes. It infects and erases your data, destroy your hard drive, and spams your email contacts. It may even take control of your devices during the virus attack.
You might believe that you're downloading a legitimate program, or clicking on a harmless link. Once the malware infects your device, it can then install remote desktop software — meaning hackers can gain control of all extensions to your device, including your webcam. Hackers can look through the webcam on your computer or tablet, your home security system, or any other device on your network with a camera.
Malware/viruses can quickly spread through emails, file attachments, downloaded files from websites, and social media posts with scam links.
Mobile devices can fall victim as well to malware attacks through shady mobile app downloads. Viruses can hide in attachments such as funny images, greeting cards, or audio and video files.
It's crucial to be cautious when you surf the web, download files, and open links/attachments. The best practice is to never download attachments sent via text or email which you're not expecting to receive or download files from websites you don't trust.
Ransomware on the rise
Ransomware which also a type of malware. Almost each one of us has encounter one or two ransomware attacks these days. One of the common ransomware attack our computer with messages such as "This operating system has been locked for security reasons." Appear on our computer screen.
Cybercriminals often trick users by displaying phony messages pretending to be from local law enforcement, to convince victims to pay a ransom. Messages often include warnings such as, "You have browsed illicit material and must pay a fine."
These cyber gangs use ransomware to take over your computer and blackmail you for money. Professional cybergangs use intelligent malware embedded on your computer, identify which country you live in (via your IP address) and present messages in local languages with a logo of local public authorities.
Different types of malware are being developed constantly and criminals vary the code slightly to get past cybersecurity software.
Ransomware is predominantly found on suspicious websites and gets installed either via a "drive-by download", stealth download, or through a user clicking on an infected advertisement. Some instances of malware being distributed via email have also been found.
Cybercriminals use different tactics to trick innocent users, including the use of law enforcement agency logos. For example, cybercriminals used to use a locked screen showing pornographic images to shame users into paying ransoms but now use law enforcement logos instead.
If a victim does pay the ransom, then cyber criminals often do not restore the functionality of the computer. The only reliable way to restore computer functionality is to remove the malware.
How To Prevent Malware, Ransomware, Webcam?
Ensure your security and system software are current and up-to-date.
One of the most common infections is a malicious exploit that leverages a software vulnerability. Therefore, keeping software up-to-date helps minimize the likelihood that your system has an exposed vulnerability in it.
Make sure you are leveraging the full set of protection features delivered in your security product. Norton products offer multiple layers of protection you want in a single solution.
Use a firewall to lock down your network
A firewall is a network security system. It provides a wall of defense by monitoring traffic to and from your network. In short, it helps keep the bad guys out.
Your computer probably comes with a firewall, which will prevent unauthorized access to your computer. Keep in mind that most firewalls need to be turned on. If you've never
enabled your firewall, it's a good idea to do it now.
Cover or unplug your webcam
Hackers can hijack webcams to capture compromising images of unknowing victims and in some cases, have reportedly demanded a ransom in exchange for not distributing the image or posting it on the web.
One low-tech solution is to cover your device's in-built webcam with a sticker or tape.
Virtual Private Network (VPN)
A VPN can increase your online privacy and anonymity by creating a secured, private network from any internet connection you access, whether it is at your home or over a public Wi-Fi network.
Access to public Wi-Fi networks makes you susceptible to hacking. Adding a layer of VPN protection helps to protect the data you send and receive while accessing public networks.
Beware of coronavirus-themed phishing emails
Cybercriminals are exploiting the coronavirus outbreak to send fake emails with dangerous links to employees. Here's how it works – the email messages may appear to come from company officials and might ask you to open a link to a new company policy related to coronavirus. If you click on the attachment or embedded link, you're likely to download malware onto your device. Don't click. Instead, immediately report the phishing attempt to your employer.
Why it's important: A phishing email with malicious software could allow cybercriminals to take control of your computer, log your keystrokes, or access sensitive business information and financial data.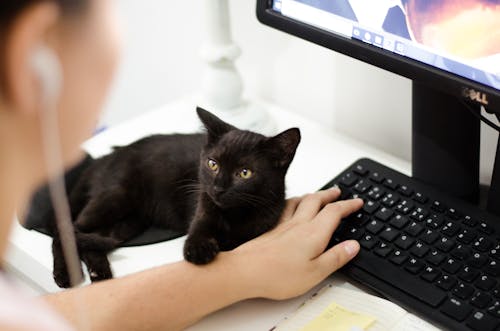 Which antivirus product best suit your needs?
There are many top brands to choose from, and also free versions from providers like Avast and AVG (which is now owned by Avast). However, in terms of premium, paid antivirus products in Singapore, the major players are Norton, McAfee, and Kaspersky.
'You get what you pay for ' and in terms of protection features and capabilities, the paid players are way ahead of freeware like Avast and AVG.
Here are a few points where Norton stands out from the paid versions of Avast:
60-days Money-Back Guarantee is offered by Norton (all other paid antivirus software in the market usually offer a 30-Days Money-Back Guarantee)
Norton 360 is an all-in-one cybersecurity solution, instead of having to buy individual products for VPN, Password Manager, SafeCam, Parental Control, Firewall, etc. Below are the features included in Norton 360:

Norton 360 plans – Standard / Deluxe / Premium
Real-time Threat Protection – Protects against existing and emerging online threats & viruses, and helps protect private and financial information
Secure VPN – Anonymous and secure browsing to keep information like passwords and bank account secure and private
Smart Firewall – Monitors communication between your computer and other computers, and blocks unauthorized traffic
Password Manager – Generate, store and securely manage passwords, credit card, and other information more securely
10GB / 75GB / 100GB PC Cloud Backup – Stores important files as a preventive measure against data loss
SafeCam for PC – Alerts you to attempts to access your webcam and blocks unauthorized access
Parental Control* – Manage kids' activities online to help them explore, learn and enjoy their connected world more safely
*Only available with Norton 360 Deluxe and Premium plans

Cybersecurity for your Mobile devices
Norton Mobile Security is an award-winning mobile phone security service and virus protection app. This virus detector and remover for mobile phones help protect your Android and iOS devices against malware, viruses, and cyberthreats such as malicious apps, identity theft, and websites designed to steal your information and money. Norton has years of experience in providing antivirus protection for your PC and now it is also a trusted name in mobile phone security.
Norton 360. Now with LifeLock Identity Theft Protection, VPN for online privacy, and enhanced security for your devices.
REVIEWS
4.7
| Ranking | Overall Ratings |
| --- | --- |
| 5 | xxxxxxxxxxxxxxxxxxxxxxxxxxxxxxxxxxxxxxxxxxxxxxxxxx |
| 4 | xxxxxxxxxxxxxxxxxxx |
| 3 | xxxxx |
| 2 | |
| 1 | xxxxx |
It's good but one time it got shut off somehow and it seems like you guys would know when a person's disconnected from your app . It was off for about a month it's a paid subscription for you to monitor my phone I would like to be notified if it get s disconnected or turned off. if you're able to see if it has been turned off? Because I did not turn it off thank you can I would like to hear from you on this
---
Using Norton mobile security you can't go wrong and here's one of the reasons why, there are thousands upon thousands of new viruses every day with hackers working as hard as they do, Norton Symantec working just as hard, but with a combination of 24-7 hard monitoring, blocking bad websites, protecting your privacy /personal info and features like Norton LifeLock and so many others you can relax at ease
---
Ease of use (product compatibility)
| | Norton 360 | Norton Antivirus Plus | Norton Mobile Security Android | Norton Mobile Security iOS |
| --- | --- | --- | --- | --- |
| Microsoft 365, 10,8,7 etc., | Y | Y | | |
| Mac OS System | Y | Y | | |
| Android Mobile | Y | | Y | |
| Iphone / iOS | Y | | | Y |